What Does Your Favourite Top Style Say About You?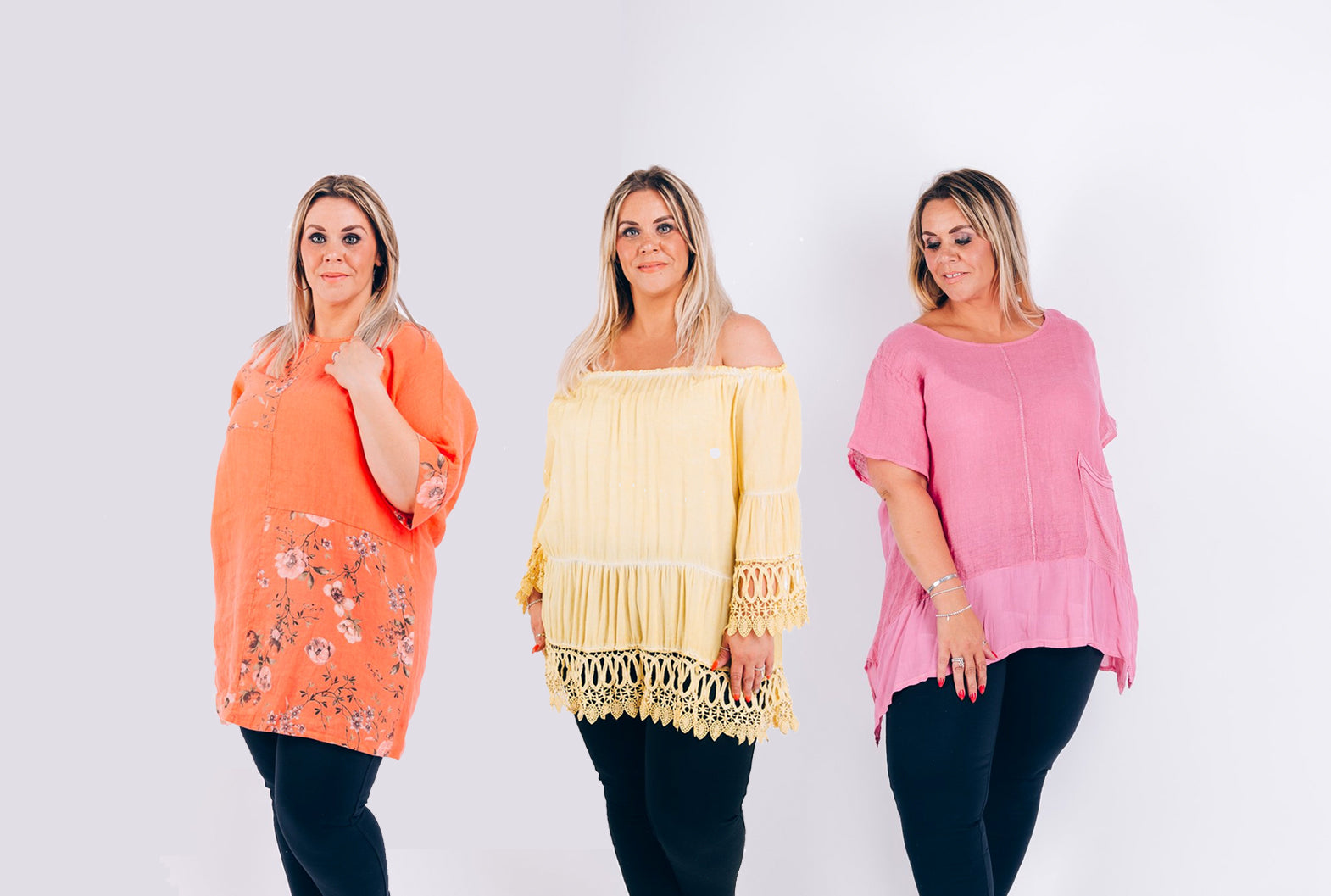 When it comes to looking and feeling your best, the trusted 'jeans and a nice top' outfit combination is one that never gets old! But finding that perfect top is never an easy feat. Whether you're a fan of the bardot style, a comfy t-shirt or love dressing up in a tunic, your go-to top can reveal a lot about you. Think about your favourite top style, match it up with our descriptions and see if you agree!
Tunic
One of the firm favourites here at The Magic Fairies, a tunic is the ultimate go-to for both day and night dressing and never goes out of style! Multi-purpose and great with either bare legs in summer or a pair of jeans in winter, if you're a trusted tunic fan then you're the kind of woman who often has to transform from day to night in a hurry. Effortlessly stylish and flattering for all shapes, a tunic strikes the balance between work and play like no other wardrobe item. Your life is definitely a whirlwind of social engagements and appointments, but you wouldn't have it any other way. You love taking the occasional moment to relax, and you love nothing better than being surrounded by your closest friends with a cocktail or two. Do you have a slightly naughty side? We think so!
Off-the-shoulder
Feminine, romantic and the perfect option for summer, a bardot-style top is great for showing off a hint of subtle shoulder without giving too much away. If you always go for an off-the-shoulder top when heading out on the town, then you're definitely someone who is naturally elegant and enjoys traditional values with a bit of a twist. You love floaty, soft fabrics and can't resist the opportunity to get dressed up. People are constantly admiring you for your style and inner confidence, and you always make others feel good about themselves in return. A bardot top is beautiful, quirky and a little bit dramatic at times - just like you!
T-Shirt
Understated yet very flattering, if you're a fan of trendy tees then you're clearly someone who loves to have fun. You're cheeky and mischievous, and people are constantly drawn to your warm energy. You don't spend too much time worrying over your outfit as you'd rather be out enjoying yourself! You mix and match your t-shirts and enjoy moving from one project or event to another at the speed of lightning. Luckily people love this about you and they realise that they can't ever keep up!
Dipped hem
If your wardrobe is full of tops with dipped hems, batwing sleeves and unusual cuts, then you've got an eye for detail and like to stand out from the crowd. You hold yourself well and enjoy pushing the boundaries and taking the lead with everything that comes your way. Perfect for those who like to mix it up, you can match your dipped hem top with an elegant hair-do and jewellery for a formal look, or keep it casual with a pair of our best-selling sandals depending on your mood. If you're a dipped hem kind of girl, you are poised, calm and know how to get the best out of people.
Shirt
Love a shirt? Check you out - you clearly mean business! Known for its unrivalled longevity, a shirt is a clean, simple way of bringing your style up a notch and adding a sophisticated twist to any look. If you're in love with our shirt collection and love nothing better than pulling on a clean shirt in the morning, then you're definitely an organised trend-setter. You're a traditionalist at heart and are renowned for your classic taste. Headstrong and independent, you're also very good at making decisions!
Looking to 'top' up your look? Check out our range right here and find your next favourite wardrobe item.