The Leather Madrids are BACK!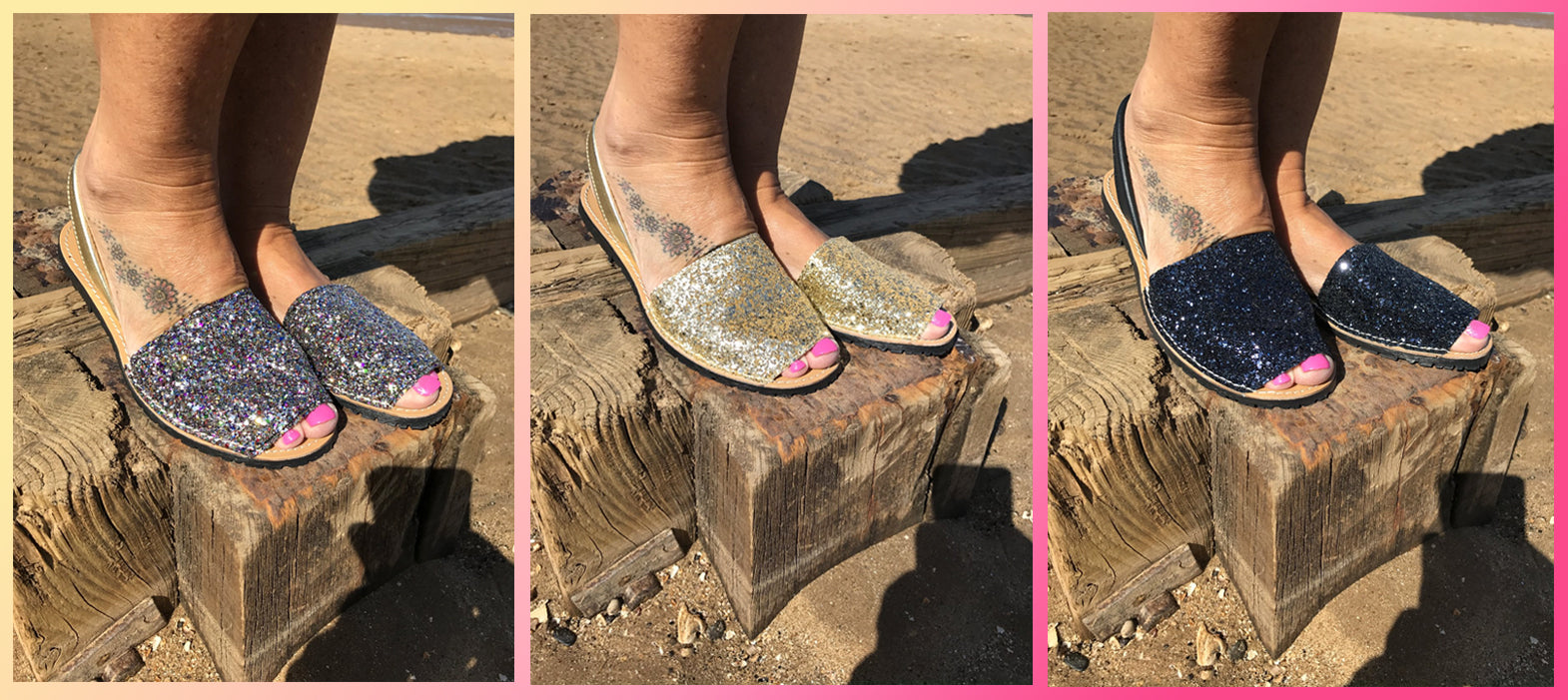 We've had quite a week here at The Magic Fairies. Not only did the UK get to enjoy some of the hottest weather of the year so far, we even found the time to pop over to Spain to meet some of our suppliers! Yep - whilst the rest of the team manned the shop, we hopped on a plane and went to check out the newest stock that the Spanish had to offer.
Spain looked truly beautiful, and whilst we were tempted to spend a day seeing the sights, we had more important things on our minds - shoes! Leather Madrids to be precise. The only shoe that you'll actually need for Summer 2018 as the weather starts to heat up.
But what makes the Leather Madrid so special? The Leather Madrid is truly the ultimate summer sandal and perfect for showing off your painted toes. With a peep-toe and a sling-back strap, we were shown eight different colours when we arrived at our suppliers and we knew that we had to have all of them for our stock! Whether you prefer a glitter look or a metallic, we picked them out in silver, gold, white, navy, gold and even multi-coloured to give you more choice than you could wish for.
We've stocked these from a size 2 to a size 8, so no matter your foot size, you can find the right colour and shape for you.
Which shade is your favourite? Find them all here, let us know, and get your order in!
Hasta la vista, ladies!